Nothing compares to the sense of contentment and wellbeing that time spent in a favourite holiday spot can bring. You're relaxed, enjoying good food and beautiful surroundings with family and friends.
It's tempting to think of a regular holiday destination as the ideal place to live out your golden years. A permanent "sea or tree change" may seem like the ultimate way to ease out of city living and into a blissful retirement.
But as you get older and your needs change, the perfect holiday spot and the ideal place to retire are not necessarily one and the same thing.
We take a look at the potential pitfalls of retiring to a town or region where you normally vacation, and advise you what to consider before taking the leap.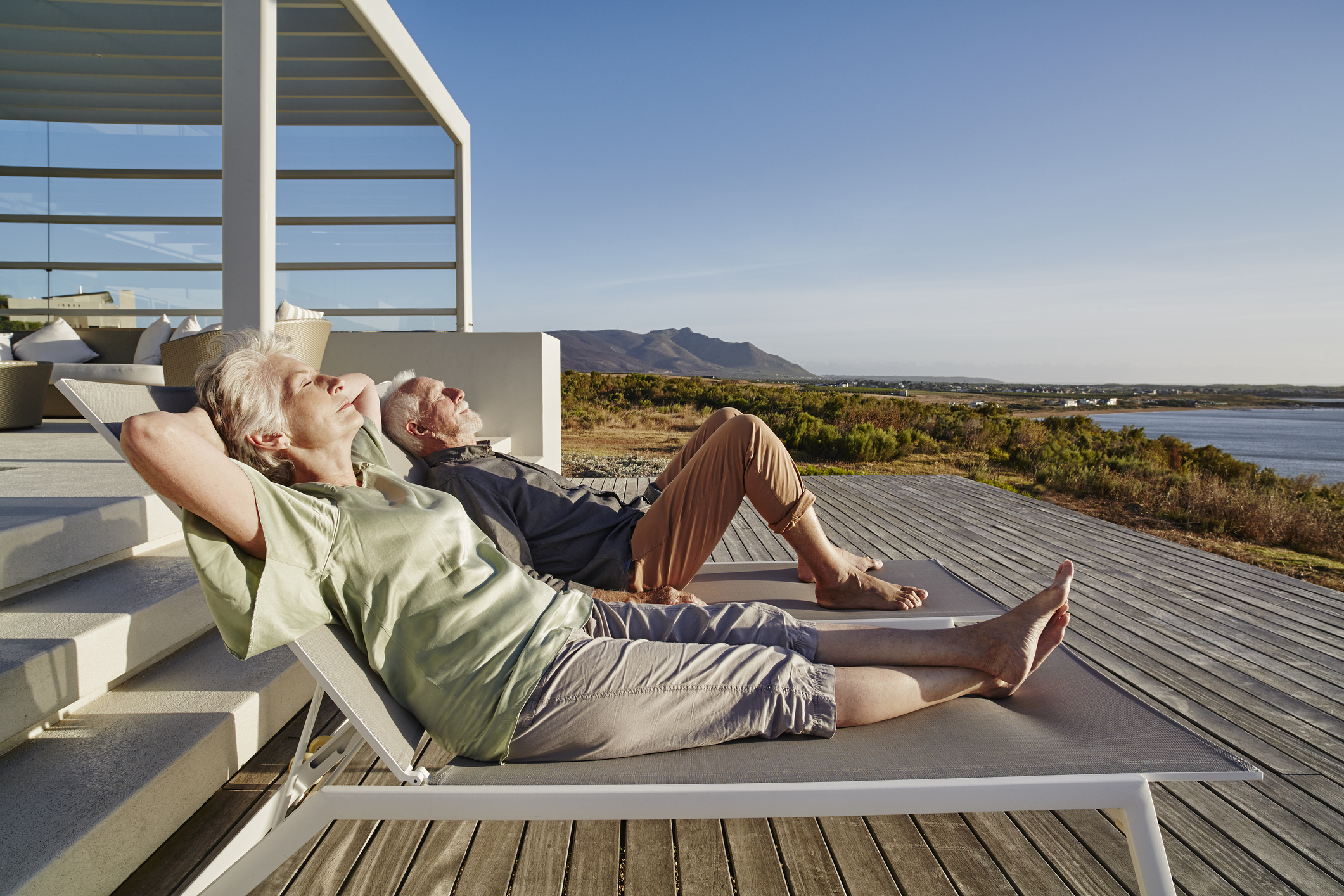 1. Are there quality healthcare and hospital facilities within a reasonable distance?
No matter how often you've pounded the pavement or done your push-ups, the need for healthcare services is bound to increase as you get older. In many small holiday-maker communities finding a good GP, optometrist and dentist is often a challenge.
And if you do develop a more serious health issue, being far from a major centre where hospitals and specialty care are available on tap can be a huge source of stress.
2. Is adequate public transport available and will you be able to get around easily?
Many holiday destinations are accessible by road, but not necessarily by public transport, and this can be vital to deciding whether the location is practical for retirement.
Relying exclusively on a car may not always be an option. Health problems and lack of confidence can affect your driving skills and ability to qualify for a licence.
What to consider:
Is there a train station nearby?

Is the area served only by an irregular, patchy bus service?

Can you reliably call up taxis or Ubers?
Researching transport options is a wise step to take before making a permanent move.
3. Can you deal with ongoing household and land maintenance issues?
Houses outside major Australian cities are relatively affordable and your budget may extend to a larger property with a bigger block.
It's a huge bonus when hosting lots of visitors but can be a headache when you're faced with a list of repairs as long as your arm.
And if your ideal retirement home is on the coast you may have to factor salt and wind damage into the potential maintenance issues.
If you're a skilled handyperson or keen gardener you may rise to the challenge. Pottering around the house may be a major source of satisfaction in retirement. But if you have very few practical skills and not a green thumb in sight, it's wise to think twice about the size, scale and location of your ideal retirement home!
4. How easy will it be to "future-proof" your retirement home?
Holiday houses can be costly and complicated to adapt for ageing residents.
Things to think about include:
The number of levels in the house, and whether you'll need to constantly climb up or down stairs to access the front or back doors, the garage or rooms where you'll spend the majority of your time.

Are there trip hazards around the house and how difficult are they to remove?

Can you easily include ramps, rails and other ageing-friendly features when they're required?
5. Will your family and friends continue to visit you?
Playing host to visitors is a major joy of being on vacation.
If your holiday home becomes your retirement home, however, will it be practical for your nearest and dearest to consistently spend quality time with you?
It's important to ensure that family and friends can visit you easily and affordably if having regular time together with them in your new home is important to you.
6. Will you be close to a like-minded community where you can make friends and meaningful connections?
The population of many popular holiday towns shrinks dramatically outside of peak periods and you may be left feeling there's a little too much peace and quiet. On the flip side, the location could be a year-round magnet for party-mad airbnb-ers.
Are bowling and bingo your bag? Maybe you're a keen theatre-goer or an avid volunteer. Having clubs and community organisations nearby is important if staying active and meeting like-minded people are high on your list of priorities.
Can you have the best of both worlds?
So you'd love to retire to somewhere with that "holiday feeling" but without all the headaches? It's still possible. Some alternative options are:
A retirement home or village in, or near, your preferred holiday town is a great choice. You'll be in the environment you love and still enjoy the security and services that only structured retirement care can offer.

Land lease communities in Australian regional and coastal towns are becoming increasingly popular for good reason. They offer several cost benefits and are a convenient choice for retirees who want the freedom of home ownership without the hassles. You can choose from a range of resort-style living arrangements offering top-notch amenities like gyms, pools, nature walks and cafes - all under the care of a community operator. Here are six questions you should ask before moving into one of these communities.

If you're looking for downsizing-friendly property you've come to the right place. Downsizing.com.au has Australia's biggest range of retirement villages and land lease communities.