The Gold Coast may be renowned for its surf culture, glitz and glamour, but behind the façade are a wealth of charms that explain its enormous popularity for retirement living.
From opulent high-rise apartments to charming hinterland retirement villages, the Gold Coast can satisfy almost any retirement dream.
Here's what you need to know about Gold Coast retirement living, including tips for shifting to one of Australia's most popular retirement destinations.
Gold Coast retirement living basics
The City of Gold Coast is situated in Queensland's south-east, adjacent to the New South Wales border.
Its stunning coastline stretches from Rainbow Bay to South Stradbroke Island, and includes world-famous beaches like Coolangatta and Surfers Paradise.
The entire coastline is dotted with beachside cafés, restaurants and bars.
The Gold Coast has a plethora of waterways and boasts a spectacular hinterland, incorporating the Springbrook and Lamington plateaus with their 4524.8 hectares of World Heritage-listed Gondwana rainforests.
As a city, it has everything you'd expect in a metropolitan area, including hospitals, sports and recreational facilities, and arts and cultural attractions (more about these below).
Climate and environment
The Gold Coast enjoys a subtropical climate, with about 245 days of sunny weather each year.
Figures from the Bureau of Meteorology show January is the warmest month, with a mean average maximum temperature of 28.9 and minimum of 21.9°C.
Sea breezes frequently offset the summer heat. July is the coolest, with an average maximum of 21.3 and minimum of 12°C.
Summer is the wettest season, with most rainfall occurring between December and March. February has the highest mean rainfall at 183.4mm, and September the lowest at 41.2mm.
The hinterland can be a bit cooler and wetter than the coast.
The Gold Coast's environment is remarkably diverse, comprising coastline, wetlands, islands, mountain ranges and waterways.
It is home to 56 regional ecosystem types and 65 native vegetation types, including 1737 recorded species of native plants and almost 600 recorded species of native animals.
The impressive waterway network includes approximately 480 kilometres of streams and rivers, 774 hectares of lakes, dams and canals, and the beautiful Broadwater.
The region also includes 35,000 hectares of national parks, conservation areas and bushland reserves, with 691 kilometres of recreational trails.
These natural attractions make the Gold Coast an outdoor playground ideally suited to activities such as bushwalking, camping, fishing, boating, kayaking, bird watching and surfing.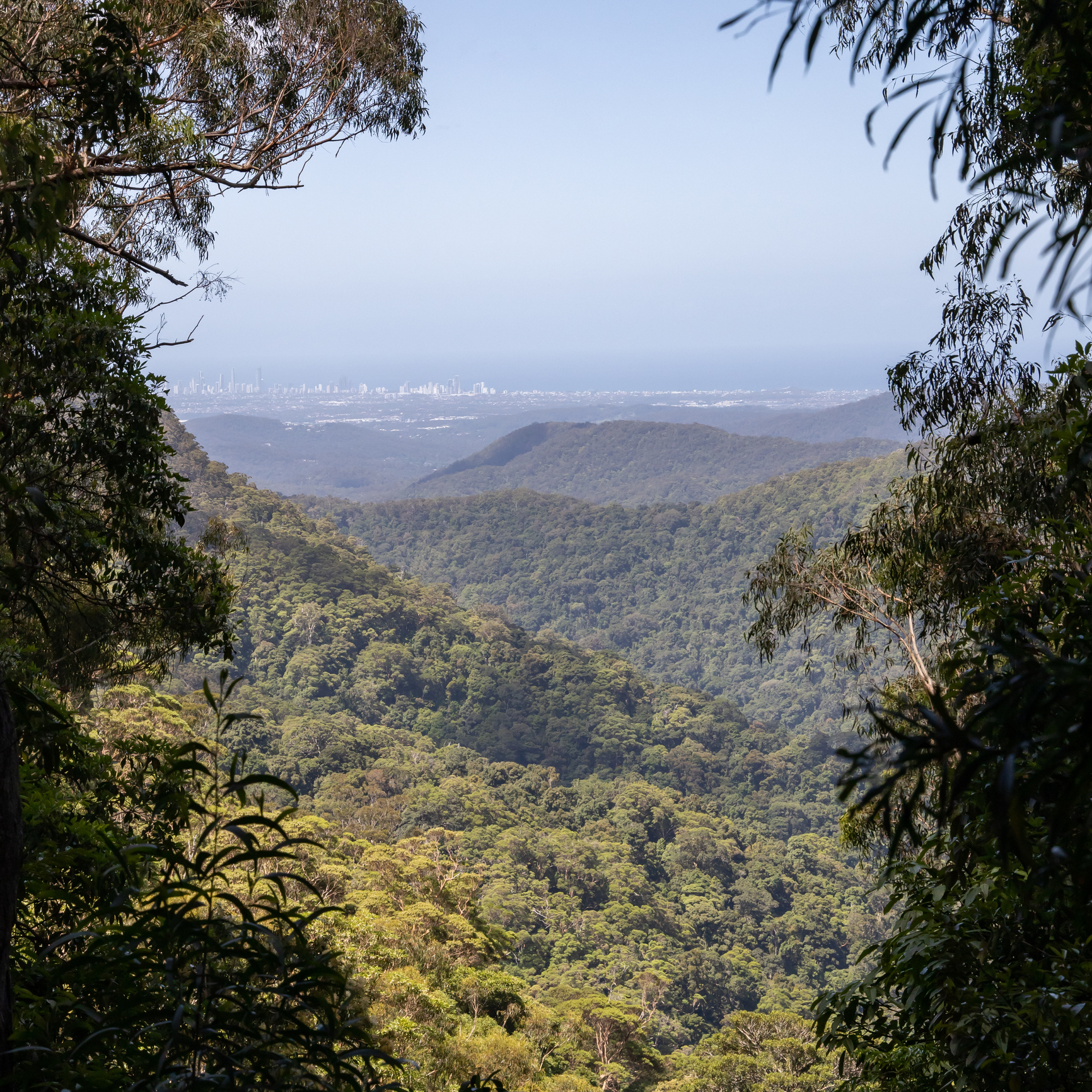 Major attractions
Retiring to the Gold Coast means easy access to world-class entertainment, dining and shopping. Aside from its reputation for thrilling theme parks, the Gold Coast is home to a brand-new cultural precinct – the Home of the Arts features a cinema, live performances, and gallery.
Other cultural experiences include food, music and arts festivals and a generous smattering of creative spaces.
The Gold Coast is also renowned for its abundant dining experiences.
You can feast on anything from seafood fresh off the trawler to international cuisine in a hatted establishment.
You'll also find craft beer haunts, farmers markets and food and wine tours.
Shopping is a Gold Coast given and you can indulge at major centres including Robina Town Centre, Australia Fair and Pacific Fair.
Transport
Many locals get around the Gold Coast by car, but there's also a public transport network of buses, trains and the new G:light rail system.
With a go card, you can easily tap on and off each trip. See the TransLink Journey Planner for information about fares, timetables and trip planning.
The Gold Coast Airport near Coolangatta connects locals to all major Australian cities and, under normal circumstances, international destinations including New Zealand, Europe and the United States.
Health facilities
Your health is well catered for on the Gold Coast, with Queensland Health facilities including the Gold Coast University Hospital and Southport Health precinct (both in Southport), and the Robina Hospital and Robina Health Precinct in Robina.
Community Health Centres are located at Helensvale and Palm Beach.
There are also several private hospitals and a wide choice of general practitioners and allied health professionals throughout the region.
Population
Although the Gold Coast is known for schoolies, 2016 Census data shows 16.4 per cent of the population of 555,721 were aged 65 years and over.
Furthermore, the number of senior residents on the Gold Coast is expected to double by 2031 and account for more than 20 per cent of the population.
Given the Gold Coast's abundant attractions for retirees, this isn't surprising.
Gold Coast retirement living options
Possibilities for Gold Coast retirement living include land lease communities and retirement villages. There are similarities between the two, and also key differences around fees, contracts and legislation.
Land lease communities require an upfront payment to buy your home outright, then you lease the land it's on.
Depending on the community, you may or may not be charged a deferred management fee when you leave the community.
In a retirement village, you usually pay for the right to occupy your home or lease it long-term and use the communal amenities.
Many require you to pay a deferred management fee when you exit the property, which can reduce the initial cost of entering the village.
A strength of the Gold Coast is its vast array of retirement living choices, including low-and high-rise retirement villages and land lease communities.
If you're looking for a medium-to high-rise retirement villages or general apartments, try the coastal edge of beachside suburbs such as Mermaid Beach, Southport, Broadbeach, North Kirra and Bilinga. Main Beach is also known as a retiree hotspot (it mainly has general tower-style apartments or traditional homes).
One step back from the coastal edge, you're likely to find medium or lower density style projects, some with canal or golf course views, at places such as Hope Island, Benowa, Miami, Coombabah and Ashmore.
Further inland, along the Pacific Motorway, you are likely to find low density land lease communities and retirement villages at suburbs such as Pimpama, Nerang and Upper Coomera. These are still within easy reach of the coastal strip, and many have lovely views out to lakes and waterways, but without the density.
In other words, there is so much more to the Gold Coast than the iconic Surfers Parade skyscraper, and there are a vast array of price points, so it's well worth taking a look.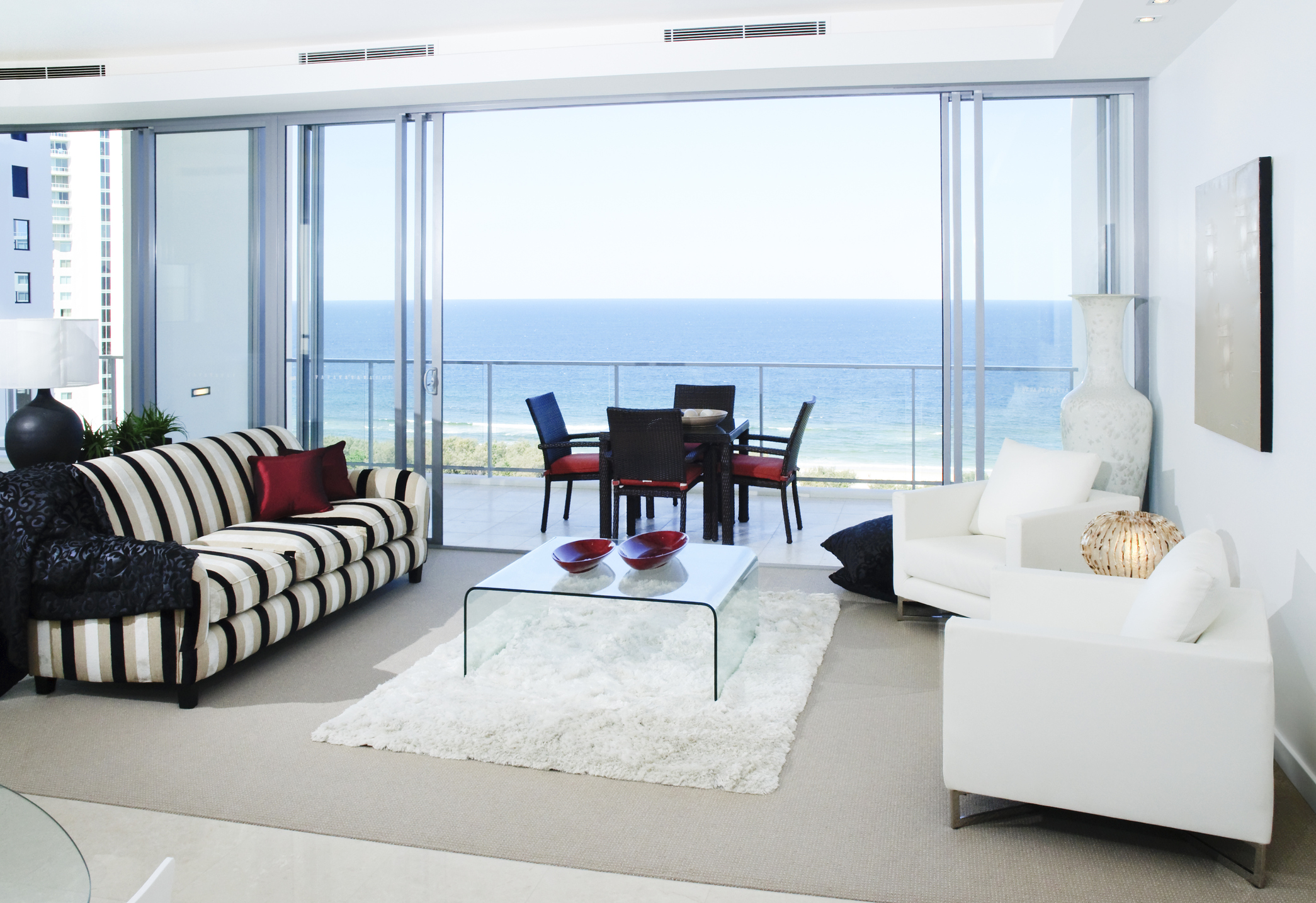 Gold Coast property prices
Reflecting this diversity of options, Gold Coast retirement living property prices vary significantly. You can pay from around $125,000 for a studio apartment in a retirement village to more than $1.3 million for an exclusive waterfront penthouse.
Rental prices also vary, but start from around $180 per week for shared accommodation.
Generally, you'll pay more for a property that is new, larger, or in an exclusive high-rise or prestigious area.
Helpful hints for retiring to the Gold Coast
The Gold Coast's subtropical climate means summers are warm and humid. Look for a retirement property with air-conditioning and/or a pool, or close to the beach if you enjoy an ocean dip.
Tourism is a big industry, but most suburbs are populated by locals going about their daily lives.
Casual dress is the Gold Coast standard, although some golf courses and clubs have dress codes – check the venue when booking.
The Gold Coast light rail has been a revelation, linking communities with nightlife areas, services and shopping facilities - find out the current and future stages of the light rail and see whether you can position yourself near it.
The Gold Coast property market has been strong, with the Real Estate Institute of Queensland expecting property prices to "increase dramatically" in 2021.
Find out more
Downsizing.com.au is Australia's leading over 50s property portal and the best place to find Gold Coast properties.
Sophia Auld is a freelance writer and editor based on the Sunshine Coast. She mostly writes about health, but also lifestyle, property and technology.