<!-- x-tinymce/html -->
Retirement village living comes with many benefits. Freedom from the endless maintenance that comes with a larger house and garden will leave you more time to enjoy your retirement lifestyle.
Having people nearby brings a sense of security as well as providing new friendship. Knowing that support is at hand can enable you to maintain your independence for longer. The amenities offered by many villages, like cafés, gyms and social programs, allowing you to enjoy yourself without leaving home.
Understandably, most of these benefits come with fees and charges. You'll need to get your head around the financial aspects of retirement village living and we're not going to sugar coat it – it can be confusing.
Retirement village fees and charges are not only complex, they are quite different to the those you have got used to as a homeowner in the general community. And, to make things harder, every state has different rules and regulations.
To help you move from scratching your head to feeling empowered to seek specific advice and make decisions, here is a guide to the fees and charges you are likely to encounter as you enjoy your search for the right retirement village for you.
Stamp duty
Stamp duty is a big ticket item that home owners have, rightly, learned to be wary of.
If a retirement village unit you are looking at operates under a strata, community or freehold title, you will need to pay stamp duty on top of the agreed price.
If you are entering a leasehold and licence title arrangement, your unit generally will not attract stamp duty, which makes sense when you realise that you are effectively leasing or occupying rather than buying the unit's air space.
However, this can vary from state to state so it's a good idea to research this fully and double check before popping the bottle of bubbles you've bought to celebrate this saving.
Entry or ingoing fee
Referred to variously as entry payment, a purchase price, a lease premium or an ingoing contribution, this is the amount that you pay when you enter a retirement village. While not all villages charge this fee, many do.
Entry fees can range from as little as $100,000 to over $2 million, depending on the village's location, age and facilities. According to the Property Council's 2020 Retirement Census, the average entry fee, across Australia, for a two-bedroom unit is $463,000.
The average entry fee sits at around 70 percent of the median house price in the same postcode.
The good news is that the average entry fee sits at around 70 percent of the median house price in the same postcode, hopefully allowing you to benefit from equity released on selling your family home at the time of downsizing.
The other good news is that, like when you buy a regular property, this entry fee is open to negotiation. You'll find very quickly that operators will be happy to haggle and discuss the advertised price.
In fact, there are many good reasons to negotiate this fee, and the deferred management fee that sits alongside it (see further below for more information this fee).
For instance, having a higher incoming contribution often means you can negotiate a lower deferred management fee (because the operator is able to get a greater investment return on your contribution while you're living there).
It potentially also means that you can channel more of your savings into the dwelling and therefore don't breach the Australian Government's pension assets and income limits, and therefore can continue to claim the full pension.
For some people, having a lower incoming contribution is also worthwhile. This approach, for instance, may means you may be able to afford moving into the village and, if set below $214,000, potentially even be eligible for Commonwealth rental assistance because you won't be considered a 'homeowner' under Australian Government social security law.
For this reason, seeing an expert financial advisor is a good idea before you decide on the price of an incoming contribution - you need to set a price which best suits your needs and the price you do pay may have implications for your retirement savings.
Furthermore, you'll usually get this incoming contribution back, minus the deferred management fee, when you leave the village. This will either come about as a result of you selling the unit to another party, or through a guaranteed buyback system set up by the operator or, if you live in Queensland, as a result of State law.
Ongoing service charges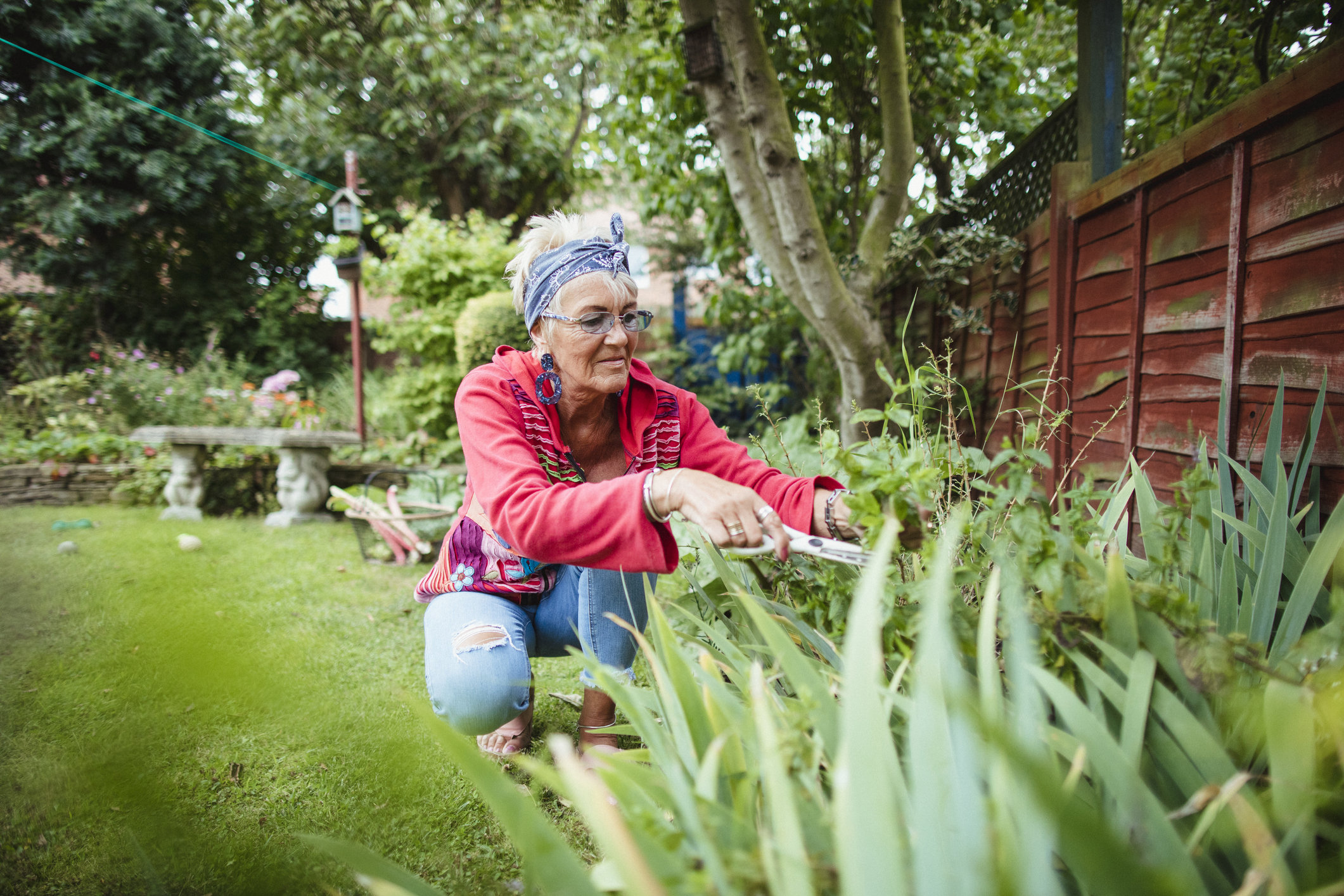 Ongoing service charges — also known as the service fee, general services charge, recurrent charges or weekly/monthly fees — cover shared facilities and services. They are charged by all villages, regardless of title type.
This charge usually covers costs of services like maintenance and upgrades of facilities, grounds upkeep, village staff wages and communal area insurance.

Typically, operators are not allowed to make a profit on ongoing service charges.
According to the Property Council's 2020 Retirement Census, the average monthly service charge for a two-bedroom unit was $518. There was a small but significant difference shown between for-profit operator average ($526) and not-for-profit operators ($485 per month).
Personal living costs
The ongoing service charges described above are in addition to your usual personal costs of living, such as food, communication, household goods, entertainment, holidays, transport, contents insurance and medical costs.
It is important to realistically estimate your personal living costs so that you know you can afford these on top of the ongoing service charges for your retirement village unit.
(The Association of Superannuation Funds of Australia provides a helpful resource, including real numbers, for singles and couples aiming for a modest or comfortable standard of living.)
Once you are ready to consider fine details, be aware that what is considered covered by the ongoing service charges and what the retirement village operator considers to be a user-pays optional personal cost.
Some items to check include utility costs (usually a personal cost but sometimes covered by ongoing service charges) and building insurance (usually covered by ongoing service charges but sometimes a personal cost).
Strata title units are more likely than leasehold titles to view council rates as a personal cost.
Other areas that vary between villages include maintenance on larger appliances like washing machines and gardening services.
Exit, or deferred management fees
This type of fee is perhaps the hardest to come to grips with, not helped by the fact that different states and villages (and marketing professionals within the industry) use vastly different names, including exit fee, departure fee, deferred management fee (DMF), retention amount or outgoing payment.
Regardless of the name, this is the cost that you – or your estate – are liable for on your departure from the village (whether you choose to move elsewhere, need to move to a higher level of care facility, or shuffle off this mortal coil while still living at the village).
Typically, it will be the biggest fee you'll pay as a result of living in a retirement village - an average around $130,000 (or 30 per cent of your incoming contribution) if you move into the national median-priced two bedroom unit of $460,000 and stay in the village for six or more years.
In essence, this fee is the profit made by the operators of the village and used by the operators to invest in new projects, pay corporate overheads or deliver returns to shareholders.
The calculation method varies from village to village and — making it hard to compare apples with apples — can vary even within the one village (as some allow residents to choose different options).
Exit fees are most often calculated as a percentage of the entry payment (or the resale or re-let price the new resident pays). The cost usually accrued throughout your time living in the village, meaning that the longer you stay, the more you will pay. (For those with long-life genes, you'll be relieved to hear that there is usually a cap to how much can be accrued).
So, when looking at a contract, you might see something like "Exit fees are set at 9 percent in the first year, then 3 percent annually, capped at 30 percent". A typical range, according to the Property Council's 2020 Retirement Census is between 25 - 36 percent.
We've done a deeper dive into deferred management fees, which you can see at the link below.
Real estate sale costs
The exit or deferred management cost does not include other costs of sale, such as advertising or real estate agent costs.
Many retirement living operators prefer to use their own agents to sell units, arguing that they are best placed to discuss the facilities and fees to a potential incoming buyer. For this reason, it's important to ask what these sale costs may be when you move in.
Dwelling rectification and renovation
Another potential departure cost to be aware of in some villages is the cost of preparing the dwelling for sale.
Some operators require a unit to be returned to the state before you occupied it, before you depart or sell the unit. This could include anything from deep cleaning to fresh painting and replacement of carpet, window furnishing or fixtures and fittings. This is known as reinstatement or rectification.
It is also possible that the operator may expect you to make a contribution to the unit being renovated, rather than just being rectified, to assist with the unit getting the best possible sale.
Rectification and renovation is something which needs to be very closely scrutinised and discussed in the initial contract review process, so both the operator and incoming residents have a full understanding of the potential costs and obligations.
Thanks for this overview. What should I do next?
You're welcome!
Once you have a shortlist of villages you are interested in, you can request a copy of the contract for review. Also important are disclosure documents that outline details of things like village management, resident committees, safety measures, details of services, the location of community-based services, and accreditations held by the village.
A contract must include details of entry costs, ongoing service fees, exit costs, any other costs (depending on the state, village and title type), your rights on selling, dispute resolution processes and rights to terminate the contract.

From mid-2021, NSW will require operators to show prospective buyers an asset management plan. This will help you identify whether ongoing fees may increase as a result of planned replacement of assets in common areas.
If you are part of a couple, you need to understand implications of signing the contract as an individual or jointly, particularly in the instance of separation or death.
Remember that, just like costs of retirement village living being different to other property, the contract might look different to anything you've encountered before. Like all contracts, ask questions, speak with trusted people, and never feel pressured into signing.
And importantly, like any big financial decision, you need to shop around and be nosy.
By poking and prodding, reading the information you're given and asking lots of questions, and comparing and contrasting different projects, you'll dramatically increase your chances of getting the best deal and ensure that it is you in control, not the operator. If you can, get a family member to help you with your journey.
Ask questions, speak with trusted people, and never feel pressured into signing.
Independent legal and financial advice is always recommended to help you be clear about your personal circumstances, both once you have a shortlist and before you sign.
If you are keen to read more, here are some links to keep your learning going:
In addition, in 2017, NSW's Macquarie University published a very handy calculator which allows you to compare the contrast the likely costs of different retirement villages.
We hope these answers will help make contracts and other documents easier to understand. We trust that you will feel empowered to ask questions, consider how options fit with your personal circumstances, and lead to fruitful conversations with your advisers.
We wish you all the best on your downsizing journey to an affordable and enjoyable retirement lifestyle.
Find your dream retirement unit here.
Keen to find your ideal downsizer property now you understand the costs involved in retirement village living? You're in just the right place to start your search today.